JOI 8 3G Wifi Tablet 8 ( Intel atom, 1GB DDR3, 32GB ROM ) Malaysia
Simple shipping
High quality products
Nationwide sales
Simple shipping
View more
---
Product details of JOI 8 3G Wifi Tablet 8' ( Intel atom, 1GB DDR3, 32GB ROM )
The tablet industry is breached by SNS, a Malaysian company in the heart of Ipoh, Perak. Created in 1998, they proudly introduce a brand new tablet for the masses. Let it be for the student community, or professionals, the Joi8 tablet has everything a person needs to make daily tasks enjoyable, an 8-inch IPS display, paired with an Intel Atom processor with a Windows operating system for a smoother and lag free performance.
 
Intel is definitely inside
Underneath this sleek tablet, is an Intel Atom Quad Core processor, making the Joi8 tablet a device of absolute power. It brings forth impressive processing speeds, leading up to a multi-tasking experience that is faster, smoother and far more seamless than most devices in the market. 




 
Stunning clarity
The beauty of the Joi8 tablet is not limited by its design as its 8-inch display is just as stunning. This 8-inch IPS display will ensure distortion is kept to a minimum, bringing users the true definition of life-like colours. Its shear size also enables the user to browse through the lists of applications, websites, photos, videos, music and more with ease. 






Intel experienceAside from using the Joi8 tablet to complete assignments, or business proposals, turn it into a tool of relaxation. The Intel HD-graphics will ensure the 8-inch display is fully maximized for games and videos. Experience a greater viewing and gaming experience as the processor work together with its display to maximize any content downloaded or streamed by the user.




 
Wireless methods
Take it everywhere, from the room to the kitchen, onwards to the office and the café you're about to meet friends or family. The Joi8 tablet is loaded with Bluetooth 4.0, to make transferring files between devices that much faster and clutter free. Enable its' WiFi capabilities and read, stream or listen to contents found on the Internet boundlessly.
 
Call home
Even if you're about to travel, the Joi8 tablet has a way to serve its master. It is furnished with two cameras, a 5-megapixel-rear camera to capture sceneries, street performers, food, and other memories worth taking home. Thanks to wireless capabilities, users' are able to call home, and have face-to-face conversations with loved ones thanks to its 2-megapixel front camera.


 
Install, download, hoard it all
There are constantly new materials uploaded onto the Internet for the masses. Download pictures and applications, or stream music from artists, tutorial videos and more. This will strain storage capabilities for some tablets, but not the Joi8. Simply purchase a Micro-SD memory card, and have internal storage increased instantly, install, download, hoard it all.
Specifications of JOI 8 3G Wifi Tablet 8' ( Intel atom, 1GB DDR3, 32GB ROM )
What's in the box:
1 x JOI 8 3G

1 x Charger

1 x Manual
General Features:
| | |
| --- | --- |
| SKU | JO204ELABMK7OFANMY-127343584 |
| Display Size | 8.0 |
| Hard Drive Capacity | 32GB |
| Model | 8 |
| Processor Type | Not Specified |
| Warranty period | 1 Year |
| Warranty type | Local (Malaysia) Manufacturer Warranty |

Official delivery unit

Understanding the importance of safe and secure shopping, we provide our customers with a broad range of secure payment options including cash-on-delivery, where you pay in cash only when you receive your package. Be assured of product quality and authenticity: All purchases on Website are guaranteed to be genuine products, new, not defective or damaged. If it is, simply return it within 14 days for a full refund under our Buyer Protection Program.

Delivered by Malaysia Post - Nationwide Sales - Payment Upon Delivery - Free Returns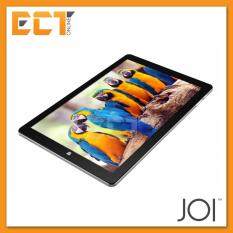 JOI 11 Pro 10.8 FHD Business Type Tablet (Z8350,32GB,4GB,Wifi,W10P) Malaysia
SKU: 3356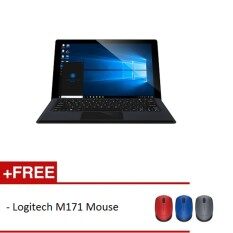 JOI 12 Windows 10 128GB Tablet FREE Logitech M171 Mouse Malaysia
SKU: 3355
JOI 11 Yoga 32GB with Active Pen - Dark Grey Malaysia
SKU: 3354
JOI 11 ANDROID Tablet ( Z8350, 4G, 32GB, WIFI, W10 + Android 5.1) Malaysia
SKU: 3353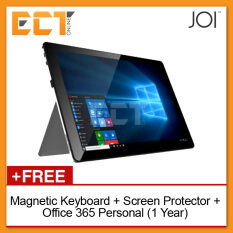 JOI 12 Windows Tablet (M3-6Y30 2.20Ghz,128GB SSD,4GB,12.2 FHD IPS Touch,W10) Malaysia
SKU: 3352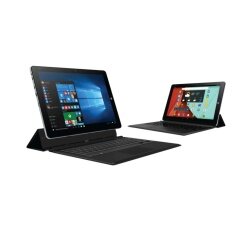 JOI 11 Windows 10 Tablet 4GB RAM 32GB STORAGE + Leather Keyboard Malaysia
SKU: 3349
JOI 10 [2017] Flip 32GB Window 10 Tablet + Flexicover Keyboard (Black) Malaysia
SKU: 3348
(NEW VERSION) JOI 11 10.8 Dual OS Tablet (Z8350,32GB,4GB,WIFI,W10 + Android 5.1) Malaysia
SKU: 3347
JOI 11 Windows 10 Tablet 4GB RAM 32GB STORAGE+ Leather Keyboard + Active Pen Malaysia
SKU: 3346
JOI 10 [2017] Flip 32GB Window 10 Tablet + Flexicover Keyboard (Black) Malaysia
SKU: 3345
JOI 11 Windows 10 Tablet 4GB RAM 32GB STORAGE + Metal Keyboard + Active Pen Malaysia
SKU: 3344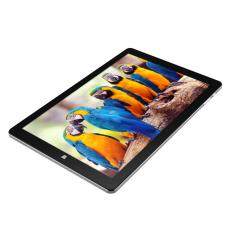 JOI 11 Windows 10 Tablet 4GB RAM 32GB STORAGE Malaysia
SKU: 3343
---
Tag:
---
Tag: