JOI 11 Pro 10.8 FHD Business Type Tablet (Z8350,32GB,4GB,Wifi,W10P) Malaysia
Simple shipping
High quality products
Nationwide sales
Simple shipping
View more
---
Product details of JOI 11 Pro 10.8" FHD Business Type Tablet (Z8350,32GB,4GB,Wifi,W10P)
Highlights
Intel Atom Z8350 Quad Core
4GB DDR3 RAM

eMMC5.0 32GB  (expandable Up to 128GB Micro SD card)

Intel HD Graphics
10.8" FHD IPS 1920 x 1280
5MP (Rear) ; 2MP (Front)
Windows 10 Pro
1 Year JOI Warranty
Product Description
The First 2 in 1 Tablet with Active Pen and Dual OS Support
Introducing the brand new and improved, JOI 11, a revolutionary 10.8-inch versatile tablet that is capable of providing choices with Windows 10 experience and Android. Features a sleek metal design with a remarkable Full HD IPS 1920 x 1280 resolution display powered by Quad Core Intel® Atom™ x5 processor and 4 GB of RAM memory.  Convert it into a 2-in-1 device with its support for JOI Active Pen, JOI Leather Keyboard and JOI Metal Keyboard.
Dual OS Support
Windows 10 + Android
Experience the best of both Windows 10 and Android™ Lollipop for both productivity and easy access to millions of downloadable applications.
Remarkable
Sharp Display
Enjoy its Full HD IPS touchscreen (1920 X 1280 resolutions) with bright colors that will capture the eyes of all beholders.
New Premium Design
Metal Build
Built with a new aluminium design with its 700gm lightweight and 8.8 mm slim thickness for a better feel and durability.
Combination of Pleasure and Productivity
Amazing Processing Power
Powered by Intel® Atom™ X5 Z8350 with Intel® HD Graphics (Gen 8) for blazing performance with efficient battery life.
USB Type-C Technology
Faster Transfer Speed
The newest USB interface version that provides a convenient way to connect with its reversible plug-in orientation, empowering charging speed and faster data transfer than an ordinary USB.
Storage For Every Need
Multimedia Fun
Download your favourite applications while keeping your memorable pictures, exciting movies and valuable files with its 32 GB internal storage and expandable up to 128 GB Micro SD card.
Keeps You Going Longer
Better Battery Life
Stay productive always with its high battery capacity 8,400 mAh which has enough power for a full working day.
| | |
| --- | --- |
| CPU / Processor | Intel Atom Z8350 Quad Core |
| Memory | 4GB |
| Storage | 32 GB* (expandable up to 128 GB Micro SD card) |
| Graphic Card | Intel HD |
| Display Screen / Design / Resolution | 10.8" FHD IPS 1920 x 1280 |
| Camera | 5MP (Rear) ; 2MP (Front) |
| Operation System | Windows 10 Professional |
| Network / Connectivity Technology | Wi-Fi, Bluetooth 4.0 |
| Interface | USB Type C, Micro HDMI, Micro USB, Micro SD Slot |
| Battery / Power Supply | 8,400 mAH (non removable) |
| Dimensions | 276.4 x 184.8 x 8.8 mm |
| Weight | 700g |
| Remark | 1 Year JOI Warranty |
| Additional | Supports JOI Active Pen, JOI Metal Keyboard and JOI Leather Keyboard |
What's in the box
1 x JOI 11 Windows 10 Tablet
1 x Charger
1 x Manual
No Keyboard and Pen
Warranty
1 Year Local Manufacturer Warranty
​
Specifications of JOI 11 Pro 10.8" FHD Business Type Tablet (Z8350,32GB,4GB,Wifi,W10P)
What's in the box:
1 x JOI 11 Windows 10 Tablet

1 x Charger

1 x Manual

No Keyboard and Pen
General Features:
| | |
| --- | --- |
| SKU | JO204ELABIH92OANMY-117417170 |
| Display Size | 10.8 |
| Hard Drive Capacity | 32GB |
| Model | JOI-11-PRO |
| Processor Type | Quad-core |
| Warranty period | 1 Year |
| Warranty type | Local (Malaysia) Manufacturer Warranty |

Official delivery unit

Understanding the importance of safe and secure shopping, we provide our customers with a broad range of secure payment options including cash-on-delivery, where you pay in cash only when you receive your package. Be assured of product quality and authenticity: All purchases on Website are guaranteed to be genuine products, new, not defective or damaged. If it is, simply return it within 14 days for a full refund under our Buyer Protection Program.

Delivered by Malaysia Post - Nationwide Sales - Payment Upon Delivery - Free Returns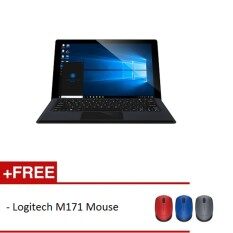 JOI 12 Windows 10 128GB Tablet FREE Logitech M171 Mouse Malaysia
SKU: 3355
JOI 11 Yoga 32GB with Active Pen - Dark Grey Malaysia
SKU: 3354
JOI 11 ANDROID Tablet ( Z8350, 4G, 32GB, WIFI, W10 + Android 5.1) Malaysia
SKU: 3353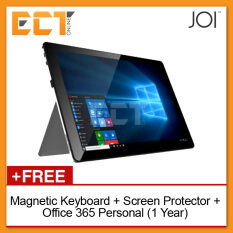 JOI 12 Windows Tablet (M3-6Y30 2.20Ghz,128GB SSD,4GB,12.2 FHD IPS Touch,W10) Malaysia
SKU: 3352
JOI 8 3G Wifi Tablet 8 ( Intel atom, 1GB DDR3, 32GB ROM ) Malaysia
SKU: 3351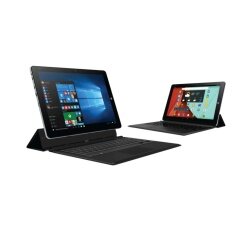 JOI 11 Windows 10 Tablet 4GB RAM 32GB STORAGE + Leather Keyboard Malaysia
SKU: 3349
JOI 10 [2017] Flip 32GB Window 10 Tablet + Flexicover Keyboard (Black) Malaysia
SKU: 3348
(NEW VERSION) JOI 11 10.8 Dual OS Tablet (Z8350,32GB,4GB,WIFI,W10 + Android 5.1) Malaysia
SKU: 3347
JOI 11 Windows 10 Tablet 4GB RAM 32GB STORAGE+ Leather Keyboard + Active Pen Malaysia
SKU: 3346
JOI 10 [2017] Flip 32GB Window 10 Tablet + Flexicover Keyboard (Black) Malaysia
SKU: 3345
JOI 11 Windows 10 Tablet 4GB RAM 32GB STORAGE + Metal Keyboard + Active Pen Malaysia
SKU: 3344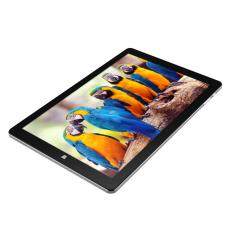 JOI 11 Windows 10 Tablet 4GB RAM 32GB STORAGE Malaysia
SKU: 3343
---
Tag:
---
Tag: